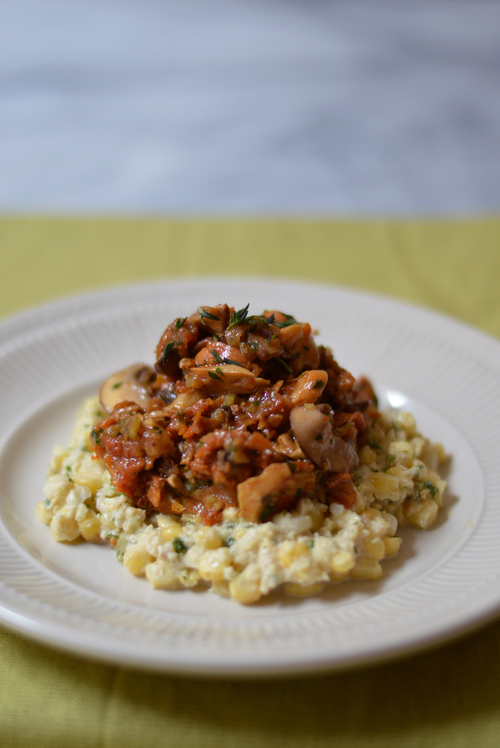 RAW COMFORT FOOD CLASS with Renée Loux at the Natural Gourmet Institute NYC: Oct 28, 2014
NEW CLASS
Date: Tuesday, October 28

Time: 6:30 – 10:00 p.m.

Did you ever think it would be possible to satisfy your deepest comfort food cravings with raw food? Well, Renée is here to show you how. Nourish your body and soul with the extraordinary benefits of enzyme-rich, nutrient-packed autumn recipes that highlight the best flavors of the season all while learning valuable raw food techniques, tips for planning and balancing meals, improvising for the sake of variety and how to use leftovers.
• Velvety Turmeric-Ginger Immune Boost Elixir • Creamy Mirepoix Harvest Soup with Arugula-Thyme Pesto • Wild Mushroom Ragoût with Celery Root, Kelp Noodles and Truffle Alfredo Sauce • Salad of Lacinato Kale, Shaved Brussels Sprouts and Cashew Ricotta Salata with variations • Collard Burritos with Spicy Cumin "Refried Beans," Parsnip Pistachio "Rice," Persimmon-Chipotle Salsa Fresca and Avocado Cilantro Cream • Kohlrabi-Carrot-Jerusalem Artichoke Slaw • Chocolate-Dipped Mini Moon Pies with Chocolate Coconut Cookies and Vanilla Cream Filling.

(Vegan, gluten-free, dairy-free)
$ 130.00