Owen Wilson + Renée Loux
Renée Loux talks eco-friendly living with actor Owen Wilson on "It's Easy Being Green"
Scripps Network: Fine Living, HG TV, and The Food Network
Actor Owen Wilson joins eco-guru Renée Loux, host of It's Easy Being Green, on the set of his movie to talk shop about eco-friendly living, hybrid cars, parking tickets, Woody Harrelson, and the carpool lane.
Owen says to Renée, "I didn't have that much of a sensitivity to this stuff and I know from meeting you and Woody and learning more about it, there are things that you can do, and that I've learned I can do that do make a difference."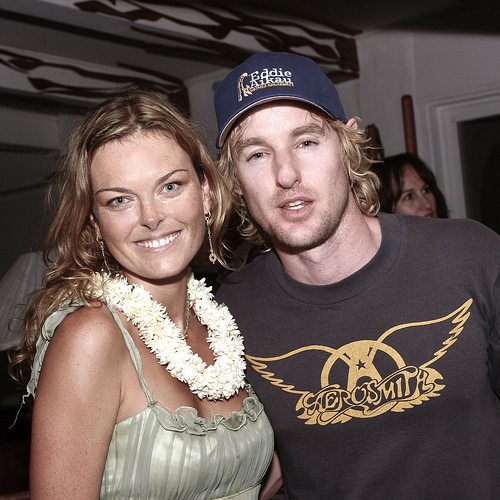 Owen also says,
"Renée Loux's wonderful new book, Easy Green Living, is a pièce de résistance for the green world. Whom do we talk about making this required reading for living on planet Earth?"