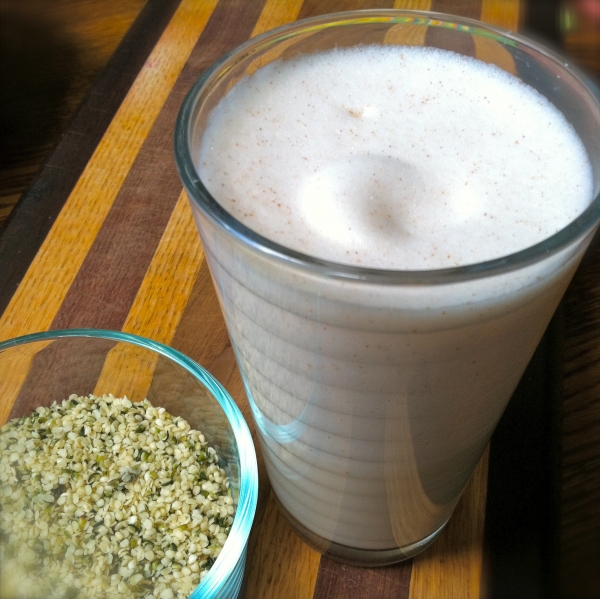 Vanilla Cinnamon Hemp Milk (+ VIDEO)
Creamy, divine, dairy-free deliciousness. Hemp seeds are one of nature's perfect foods with an optimum balance of Omega oils and complete protein. Blended with cinnamon, which boosts circulation and metabolism, vanilla and just the right touch of sweetness, this dairy-free milk will nourish and hydrate your body and tasetbuds.
Check out this video to Grow Your Yoga with Moksha Yoga's 30-day off-the-mat challenge to raise $100,000 to benefit the Massai Wilderness Conservation Trust backed by actor and activist Edward Norton.
INGREDIENTS:
1 cup hemp hearts (shelled hemp seeds)
3-4 cups filtered water
1/2 teaspoon ground cinnamon
1 teaspoon vanilla extract
2 tablespoons maple syrup or agave nectar, or to taste
6-8 drops liquid stevia (optional)
pinch sea salt
PROCEDURE:
In a blender (preferably a high-speed blender), place all ingredients and blend at high speed until smooth.
Pour through a nut milk bag or strainer lined with cheesecloth and squeeze out as much liquid as possible.
SERVICE
Serve chilled or warmed or use as a base for a smoothie
LEFTOVER STORAGE
Store in a sealed glass container in the fridge or pour into ice cube trays and freeze to use for a smoothie