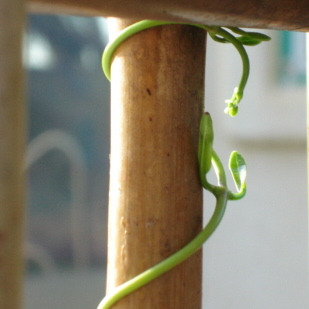 Yoga Journal - Namaste in the Home: Yoga-Inspired Design for Everyday Life
Yoga studios serve as more than mere fitness centers; they offer visitors mental peace, spiritual exploration and social connection. Perhaps this multifaceted nature explains why, as a Yoga Journal study states, 20.4 million Americans currently participate in the practice. As helpful as the yoga studio may be in terms of promoting a peaceful lifestyle, the effect is further heightened by incorporating yoga into your interior design. From cork flooring to bamboo furniture, a few simple touches immediately deliver the spirit of namaste to your happy home.
Studio-Inspired Flooring
That shag carpet might be comfy, but you'll see nothing of the like in your standard yoga studio. By replacing that ratty old carpet with cork or bamboo flooring, you'll effortlessly infuse the yoga feel into your surroundings — this small step will take your residence from drab to chic. What's more, bamboo and cork could actually raise the value of your home. Experts from the New York Times say that, contrary to popular perception, yoga-inspired flooring does not serve as a mere fad. According to TLC, designers increasingly view it as the ideal flooring approach, as it combines a sleek appearance with sheer economy and eco-friendliness.
Minimalist Window Coverings
Ditch the fancy drapes and the lacy overlays. For your yoga-inspired home, you'll want a window covering both minimalist in design and effective at blocking the light. Wood blinds, like those available at
The Shade Store
, remain a favorite among interior designers, as they lend a simple, yet fashionable air to an otherwise unrefined setting. Part of the appeal of wooden blinds lies in their inherent versatility. Designers can choose between blinds that lie in a vertical or horizontal manner. The type of wood also holds great impact, with popular selections including pine, mahogany, chestnut, and of course, bamboo.
Indoor Plants
The beauty of nature need not be limited to the great outdoors. With the select placement of a few easy-to-care-for plants, you can add to the aesthetic appeal of your home while also removing toxins from the interior environment. If your home is located in a pollution-heavy area, indoor plants may serve as your best bet for mind and body purification. Prevention magazine points to
gerbera flowers and ivy
as two of the best plant varieties for promoting physical and mental health. These plants require a fair amount of attention, so if you have a history of neglecting plants, aloe plants or cacti may prove to be more practical alternatives. These household additions offer many of the same toxin-cleaning benefits as gerbera and ivy, but without the risk of inadvertently killing your plants.
Muted Lighting
Bright lights help you to complete essential tasks around the office during the day, but they do absolutely nothing for your peace of mind when you're ready to kick back at home. Tone it down with muted lights reminiscent of those found in standard yoga studios. The experts from
Travel and Leisure
take inspiration from Hamsa Yoga Studio in Copenhagen, where the interior is lit by beautiful lotus-shaped lamps. Such a design offers the calming effect traditionally sought in the yoga studio, while also serving as an interesting centerpiece for those reluctant to go the full minimalist route.