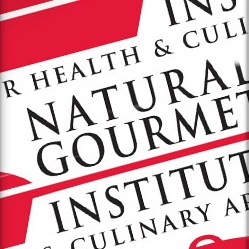 Raw and Amazing Dessert at the Natural Gourmet Institute in NYC
Raw and Amazing Dessert at the Natural Gourmet Institute in NYC
Are you a dessert lover who wants to "go raw" but thinks there are no options other than fresh fruit? Or perhaps you're a home cook looking for a delicious way to incorporate more nutrients into your family's meals? Or maybe you just need to get the white sugar, white flour, dairy and eggs out of your desserts and need some help? Raw food expert Renée Loux will create an impressive array of tantalizing meal-enders that are chock-full of texture, flavor and deliciousness. In the process, you'll become familiar with the equipment and techniques necessary to make raw desserts that will go beyond your wildest expectations.
Layered Strawberry Shortcake with Whipped Vanilla Cream Frosting •Mint Chocolate Chip Milkshakes • Salted Chocolate Almond Butter Cups •Lemon Coconut Cupcakes with Whipped Lemon Cream Filling and Frosting • Passion Fruit "Cheesecake" with Blackberry Glaze • Chocolate-Covered Coconut Bites • Red Velvet Layer Cake with White Chocolate Frosting • Chocolate Hazelnut Mousse Mini Tarts. (Vegan, gluten-free, dairy-free)
Thursday, November 14, 6:30 – 10:00 p.m.
Space is Limited, REGISTER NOW!