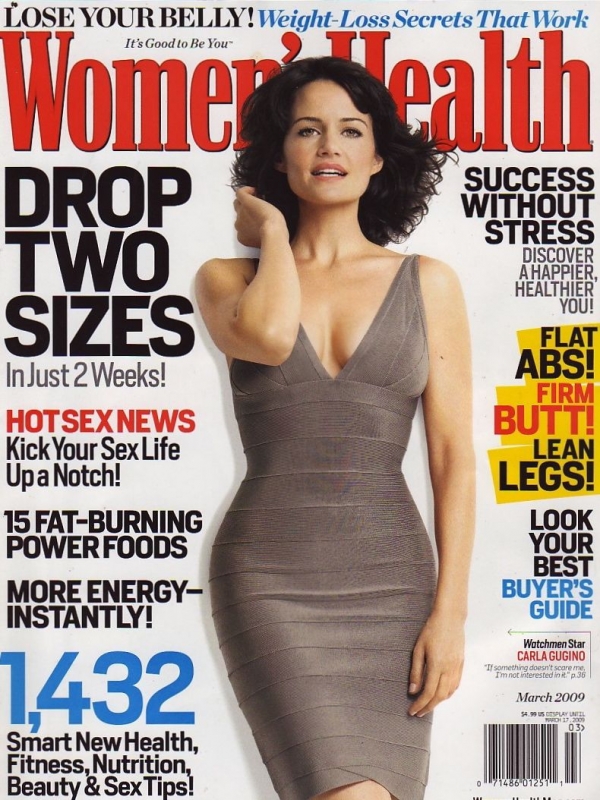 Women's Health FEB > Renee Loux, GREEN Renovation Done Right
February 2009
Renovation Done Right
Spruce up your space with Renée's favorite earth-friendly materials
Open Minded
Spectra Beach Pebble cabinet knobs are U.S.-made with 100 percent recycled glass and lead-free pewter. Got your own design in mind? Colors, finishes, shapes, and sizes can all be custom ordered.
$26 each, spectradecor.com for showrooms
Slick Squares
Recycling never looked so good. These tiles, from Eco Friendly Flooring, are made from 100 percent recycled glass and are available in a wide variety of colors, styles, and finishes.
From $20 per sq. ft., ecofriendlyflooring.com
Righteous Roll-ons
VOCs are solvents that allow paint to dry--they can also spike the air with toxic emissions. But low-VOC paints from decorating boutique Serena & Lily are made of synthetic formulas and natural pigments, so they're safe for even the baby's room.
$45 per gallon, serenaandlily.com
Put a Cork in It
A highly renewable resource, cork can be harvested every nine years from the same oak trees. Globus Cork tile flooring is manufactured from waste created by making cork wine stoppers. It's also VOC-free, soft on your hooves, easy to install--and pretty.
$5.60-$8.60 per sq. ft., corkfloor.com
Hard to Crack
Made with recycled glass bottles and metal shavings and wood-chip waste, Syndecrete is half the weight of standard concrete and more resistant to cracking and chipping. Available in a variety of colors, it's good for kitchen and bathroom flooring and countertops.
Tiles from $14, slabs from $60, syndecrete.com